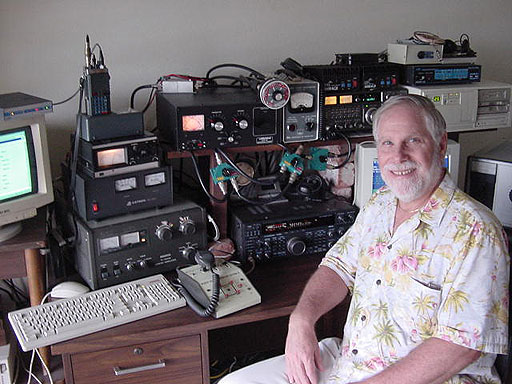 Arnie was first licensed in 1957 as KN3ANU and upgraded to General class several months later. Ham radio activity was put on the back burner from 1961 to 1976. In 1977 he upgraded to Extra Class as N6HC.

He is a graduate of Temple University (Philadelphia, PA) with a BA-Biology in 1965 and MD in 1969. He served two years as a Lt.Cdr. in the United States Public Health Service (Department of the Navy). Post doctoral training was done at the University of California, San Francisco and he is board certified in Urology. He has been in practice in Southern California since 1976 and recently retired from full-time practice.

Amateur radio interests include chasing DX (CW, RTTY & SSB) and contesting. His preferred mode is CW (sent with a semi-automatic key). He is an ARRL DX Field card checker and CQ awards card checker. He has participated as a contest team member from Prince Edward Island, Mexico, Hawaii and in the United States.

He is a forty year member of ARRL and a member of the Southern California DX Club and Southern California Contest Club.