Heard Island Expedition 1997 (Scoping Document)
---

SPONSORS

---

We are most grateful to our sponsors, both financial and otherwise. Financial sponsors are listed according to the following general categories:
In addition, we list individuals who have made significant contributions to the project in ways other than (or in addition to) financial:
Boldface listings indicate a contribution substantially larger than the indicated category. If you make additional donations and move up to a higher category, please let us know so we can move you up! If you have a logo you would like us to display next to your contribution, please send it as a .gif or .jpg file. If you have a web page you would like us to provide a link to, please advise. Donations to the Northern California DX Foundation and to Cordell Expeditions are tax deductible to the extent allowed by law for 501(c)(3) organizations. The should be specifically designated for the Heard Island DXpedition. If somehow we have missed listing you, or listed your contribution incorrectly, please contact us so we might set the record right.
Corporations, Foundations, and Saints (>$20,000)
Northern California DX Foundation
...We would also like to acknowledge the Foundation's contribution of $15,000 to the 1994 Peter I DXpedition 3YØPI.
Funkamateur

Through the courtesy of Knut DGØZB, Funkamateur made a significant financial donation by providing considerable savings on costs for printing the QSLs and the book

JH1AJT Yasuo Miyazawa and the JA Amateurs
---

Patrons (>$10,000)
The team:
EA8AFJ Michel Sabatino
HB9AFI Kurt Wetter
HB9AHL Willy Rusch
HB9BHW Hans Burki
KØIR Ralph Fedor
K4UEE Bob Allphin
K9AJ Mike McGirr
KK6EK Bob Schmieder
N6EK Bob Fabry
N6MZ Michael Mraz
OE9AMJ Arno Metzler
ON5NT Ghis Penny
ON6TT Peter Casier
PA3DUU Arie Nugteren
RA3AUU Igor ("Harry") Booklan
VK2JDM (VK2TQM) David Muller
W8FMG Wes Lamboley
WØGJ (WAØPUJ) Glenn Johnson
K3VN (WA3YVN) Al Hernandez
9V1YC James Brooks
Others:
W6OTC Glenn Vinson
NP4IW Carlos Nascimento

---
Benefactors (>$5000)
American Radio Relay League (ARRL): The Colvin Award

The ARRL administers the Colvin Award, given for significant achievement in the field of DXing. We are proud to be the second recipient of this award, and grateful to the Lloyd and Iris Colvin gift that made this possible.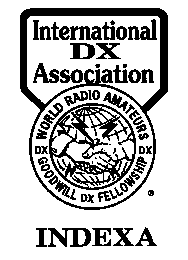 International DX Association (INDEXA)

We would like to acknowledge the support of John W4FRU as the QSL manager, through INDEXA.

Frederick Leonhardt Foundation (courtesy NY1I)
---
Big Ben-ders (>$1000)
The Quigley Family

Dan KI7PP, Pat KB7ZTD, Katie KB7ZRZ, Rich KB7ZSZ

Microsoft Corporation Matching Gifts Program
Clipperton DX Club
Vincent Denecker GØLMX
Don Doughty W6EEN
Ted Algren KA6W
Brook Byers K4TKM
Mecklenburg Amateur Radio Society
Northern California DX Club
RU3A/RZ3AZO Moscow State University Radio Club
Lynx DX Group
RSGB/Chiltern DX Foundation
Union of Belgian Amateurs (UBA)/Flanders DX Club
Twin Cities DX Association
Southeastern DX Club

HI Cormorant Club: NU4D
Penguin Partners: K4WA, KE4LDJ, AE4LQ, N4TOL, Raffle
Tardigrade Trust: W4BFR/N4TNZ, W6WA, W4EA, W4GTS, KJ4TE/KF4TOA, NK4U, N3FDU, KM9P, K4ODL, N4XMX, K4HGG
...and matching $500 from the Club treasury!

Ken Byers K4TEA
North Alabama DX Club
Scotty Neustadter W4WW (ex N4PYD)
Craig Boyer AH9B
Larry Gandy KS6DV
Glenn Bartoo WØNG
European DX Foundation (EUDXF)
Danish DX Group

---
Elephant Seal Society (>$500)
N6HVZ
North Jersey DX Association
Northern Minnesota DX Association
The Second Foundation
UA3AB

Northern Ohio DX Association

Lake Wettern DX Group
Union of Spanish Radio Amateurs (URE/DX)
German DX Foundation
Lone Star DX Association
LADX Group
Herb Asmussen GØWAZ (ex G/OZ7SM)

---
Heard Island Cormorant Club (>$100)
Charles Mills
National Capitol DX Association
Danish DX Group
JA3DLE/1
NJ8R
K5JZ
DL8JDX
HB9AFH
W8CXO
AA4NG
Northeastern Wisconsin DX Assoc.
North American Satellite DX Fund
St. Cloud Amateur Radio Club
KL7IKF
OH2WI
DL1IAQ
OH DX-ers
HB9ANR
Flanders DX Club
Charles Harris
W6TEX
San Diego DX Club
Eastern Washington DX Club
NØJK
Venezuelian DX Club
W9ZR
N3BB
South New England DX Association
WZ6Z
WØZV
K1MZ
K3DI
W7EYE
WØCD
N1MD/N1TLN
HB9KAN
W7HUY
Garth Hitchens KG7GA
W8EB
Eastern Iowa DX Association
Northern Illinois DX Association
K1MEM
Mile HI DX Association
W4DR
XE1CI
W4XS
W4ZV
Stweart and Barbara Lewis
Conway Reef DXpedition (NI6T et al.)
Redcliffe and Districts Radio Club
UA6AF
RN6BY
Russian Speaking Radio Club Int'l (NY)
SouthWest Ohio DX Association
David and Rosita Issel
No. Illinois DX Association
IPS Radio & Space Service (ASAPS HF Propagation Prediction software)
Wireless Institute of Australia
Healesville (Australia) Amateur Radio Group
GM DX Group
VK5WO
Platinum Coast Amateur Radio Society
Western Washington DX Club
W1WFZ/K1FTA
N5CQ
NT5C
AC5IB
NØDX (ex AAØGG)
UA3AB
Ron Stordahl KØUXQ
Bill McConnell N9US
N6TV
NO8D
W9QQ
W5QIX
W1TYQ
W6PT
AA7MH
KH6ALF
W3NB
WBØMEJ
KE6HD
GM DX Group
DK8OK
DF6JC
South German DX Group
West Net Group/South Dublin Radio Club
WT8S
XE1CI
AI1N
NW6P
WØJRN
WB8ZRL
W8NUV
WØYDB
WØBV
W2JGR
Mississippi Valley DX/Contest Club
Alamo DX Amigos
Greater Milwaukee DX Association
---

Penguin Partners (>$25)
W2BLV
Thomas Little
Patrick Richmond
K1PVT
Alvin Phillips
Kenneth Wessels
Andrew White
Walter Deemer
VE1LMR
W5UA
K6JAJ
Ken Creamer SWL
Fred Moore
J. W. Del Conte
NØBB
W7LR
WC1M
W1LW
Harwood Shepard
K5RT
Burch Cameron
Arthur Lewis
E. D. Brown
WA2VYA
K6JAJ
Gerald Bay
N6TG
John Witt
Mabry Electronics
Robert Spindle
W4UW
KA5PZM
W7RXD
Devlynn Tanner
K5KR
W2BE
KF2LW
K2BG
W3ANX
K6FG
Dean Showalter
Jerry King
W6YA
Wayne Austero
W5ZPA
OE3SGA
K6YMH
Stephen Jones
Fred Telewski
K9VAL
K4RS
W4WM
John Larson
W1WAI
K7WP
W4FX
KT4KE
VA3JAK
KE4SCY
G3PMR
VE3XN
KB9JM
WA6KAH
N2FS
K1DC
NØRN
Virginia DX Centry Club
W1UC
N3JB
Western Washington DX Group [WB2YQH]
WØFLS
Northern Portugal DX Group
EA3ELM
HB9FBG
ON7NQ
DC8TS
F6BEE
DJ5NN
Portugese DX Group
F8NJ
K8PR
K6DQ
K2RW
KØWPK
KS4LY
K2NV
N4JJ
Guy Black
W4PK
W8AH
W6SYL
W9NT
K3SME
K3UL
W5OXR
K2IBW
Rochester DX Association
N4RU
K7WTG
W5KN
K6IPV
W4PJV
W3GH
N5UMC
WB2P
KG2EH
K4JLD
Wm. Rowlett
OH2BCK
W2TQC
W1TO
W8LTQ
N3SCR
WØRXL
K4FJ
K9WK
W9JVF
K6UO
K3KO
W4PV
N4AN
K2JF
WB8ZRV
K2YG
WØNFM
K6SHJ
K8KFJ
N2FS
K1DC
KBØVQ
WDØGOS
K9LCR
KJ7ES
KA6A
WY2V
Western Connecticut DX Association
VE3IRF
W8QID
W4NL
KA4S
ON4IZ
DJ5EY
DL2MEN
KC5AK
WA7BAY
K4CVD
W6WKE
AA7AV
W7BJB
WK6E
Stewart and Barbara Lewis
N4JJ
K4CIA
WA4MME
Marina Amateur Radio Association (Pat Bartelow AA6EG)
Riverland (Australia) Amateur Radio Club
Midland Amateur Radio Club
OH2LU
W7VV
AA4A
W4OWJ
K6ZUR
Redwood Empire DX Club
W6AYQ
W4NXE/DU
K7DZ
W4JS
W4ZYT
K2TQC
W4TE
W9PD
K5UIC
K6OZL
WB9EEE
JA2JW
JA2QPY
AA7PM
NØAX
W8FJ
W6JZH
W6WVK
WB6WCW
W9UTC
Alan Day
KN6TN
KBØWY
W5FKX
K6NS
K4JBY
N4XDQ
W5BXX
KE5PO
W8RV
W2LO
K7TED
W1FZ
KE9XN
Robert Pazanin
WB4DRB
W4OGG
W1LW
W7LR
WC9T
R. L. Congdon
KØIJL
W8WEJ
KE2WY
W6RQQ
K3DH
K9APW
WØRLX
Roger Monroe
W9FF
WW1V
W5ILR
WZ1Q
Patriot DX Association
K4EOU
Bruce Robeson
W4MBD
OH2JJN/K3FK
AB6NQ
W6AQ
K5EWS
WF5T
K4IQJ
Gaeton Messina
W4WNB
WA5EIO
WB8GXB
KA3UNQ
N7MCA
WJ2O
N3BB
WA3ULH
W9YSX
WA1QXR
WA7UTM
KA6ING
KD6XY
VE7TCP
ON5TW
I121171
ON5NT
PA3FQA
IKØFVC
G3KWK
ON5DO
DL6ET
DJ5JI
G3AEZ
DF5SR